Date of Current District Sabbath: July 30
Usually every 5th Sabbath (Saturday) we get together with our fellow brothers and sisters from our other area churches and worship our One and True God. The God of Abraham, Issac and Jacob. Our Creator God.

We also encourage out of town people and other guests to join us as well. Here are the details:
Location: Stockton Community Building just down the hill from Hammond's Emporium on the square downtown Stockton, MO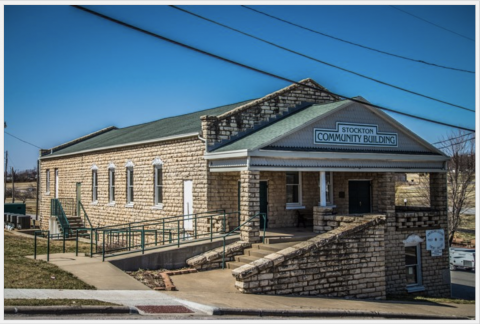 Times
Sabbath School & Live Music: 10:00 - 10:45 am
Worship Services: 11:00am
Vegetarian Fellowship Meal: 12:15pm
If you can, bring a dish to pass.

Bring yourself, family, friends and neighbors.
Map of downtown Stockton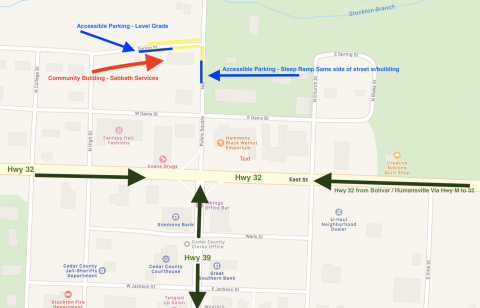 If you would like a "pin drop" of the location sent to your smart phone, please text "MAP" to 417-413-1859

We pray we will see you there as we enjoy this open venue, nearby park, and fellowship with others.
Each of our respective church buildings will be closed during this District Sabbath.